Our management team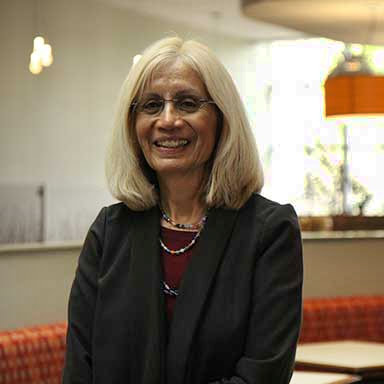 Diana Dominguez, Associate Director
Bachelor of Science in dietetics; Certified ServSafe Manager
Diana's career with Indiana University spans over 35 years, not including her time as a student employee earning her degree. Working her way up through the ranks, she reports learning new things every day and feeling like each day is an adventure at IU Dining. Diana implores students to take full advantage of the diversity of dining options offered, and to remember to reach out to managers as needed for assistance exploring those options – including the Mac and Cheese at the Cut Above at Woodland Restaurants at Forest, her personal favorite comfort food!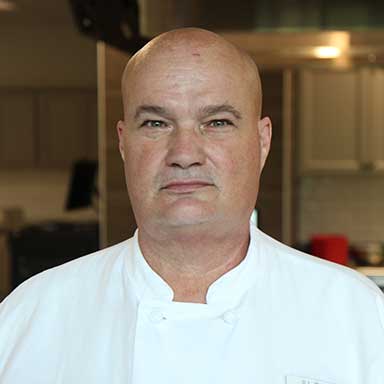 Ancil Drake, Jr., Associate Director
Bachelor of Arts from IU; Certified Executive Chef; American Culinary Federation Certified Culinary Administer
Both an Indiana University alum and IU employee for more than 36 years, Ancil continues to find new passion and fulfillment in his roles at IU. He most enjoys working with students and keeping up with new trends in the food industry. Finding inspiration from all over, including from peers and his own family, spicy international dishes are often featured fare both at home and in the dining halls.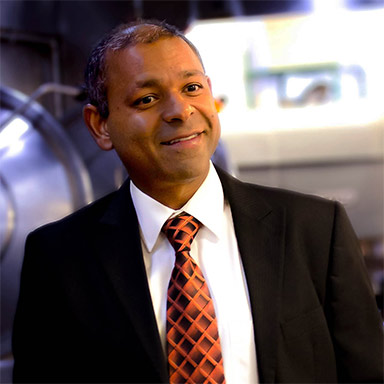 Rahul Shrivastav, Executive Director
Bachelor of business management, hospitality
With over two decades of dining and catering experience, Rahul loves working on a college campus because of the tremendous energy it brings. He is a large proponent of farm-to-table options, including IU Campus Farm, and utilizing local vendors whenever possible to ensure meats and produce are as fresh and healthful as possible. Rahul encourages all students to actively engage in learning more about their food and where it is sourced. His favorite IU Dining concepts are Hoosier Homestyle in the IMU and Farmer's Table in Wright Food Court.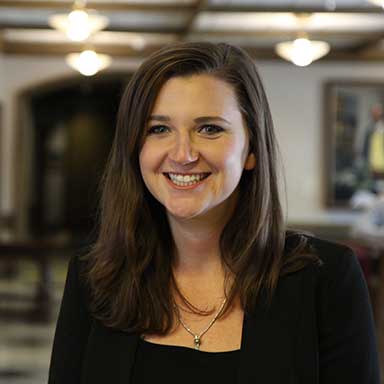 Rachael Splain, IMU Director of Retail Dining
Bachelor of Science in recreation park and tourism management; Master's Certification in Lean Enterprise Solutions: Project Management
Joining the IU Dining team in May of 2018, Rachael is helping to create all new dining concepts and experiences within the Indiana Memorial Union. She loves working with students and student groups, and is impressed by the observations and feedback they have offered. She recommends that all students be open-minded with new foods, and invites them to offer constructive feedback to help shape their own dining experiences. When she needs nourishment, you can find her enjoying the Fried Nashville Hot Chicken with hand-cut fries from the Crimson Grill.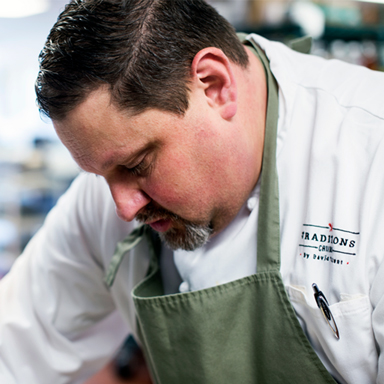 Executive Chef David Tallent
Culinary Institute of America; Nine James Beard Award Nominations
A native of Bloomington, Indiana and a former Indiana University student, David previously worked as a private caterer for Indiana University, leaving a positive impact on the campus. David obtained his studies at the Culinary Institute of America in New York. He worked at some of the finest restaurants in Atlanta and the James Beard House in New York before returning to Indiana to open Restaurant Tallent with his wife and fellow chef, Kristen. While in New York, David familiarized himself with the Slow Food Movement where he felt inspired to utilize local, organic, and seasonal ingredients.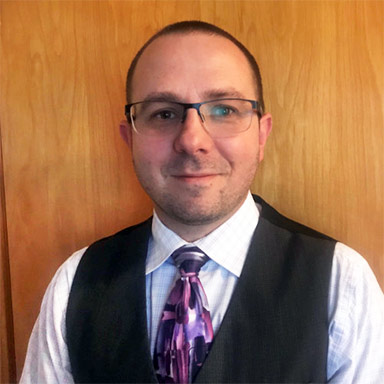 Matt Tomrell, Director of Catering
Bachelor of Science in Hospitality Management
Matt joined the IU Dining and Catering team in February, 2019. He has over two decades of experience in the hospitality industry. Matt's catering background includes managing large operations in the areas of sales, service and production. He has also worked as a sous chef and bar manager with J Alexander's.