Our management team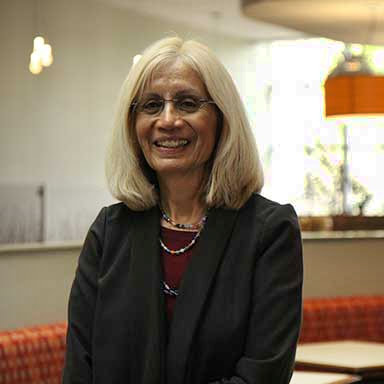 Diana Dominguez, Associate Director
Bachelor of Science in dietetics; Certified ServSafe Manager
Diana's career with Indiana University spans over 35 years, not including her time as a student employee earning her degree. Working her way up through the ranks, she reports learning new things every day and feeling like each day is an adventure at IU Dining. Diana implores students to take full advantage of the diversity of dining options offered, and to remember to reach out to managers as needed for assistance exploring those options – including the Mac and Cheese at the Cut Above at Woodland Restaurants at Forest, her personal favorite comfort food!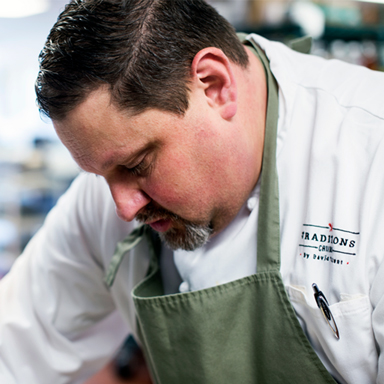 David Tallent, Executive Chef IU Dining
Culinary Institute of America; Nine James Beard Award Nominations
A native of Bloomington, Indiana and a former Indiana University student, David previously worked as a private caterer for Indiana University, leaving a positive impact on the campus. David obtained his studies at the Culinary Institute of America in New York. He worked at some of the finest restaurants in Atlanta and the James Beard House in New York before returning to Indiana to open Restaurant Tallent with his wife and fellow chef, Kristen. While in New York, David familiarized himself with the Slow Food Movement where he felt inspired to utilize local, organic, and seasonal ingredients.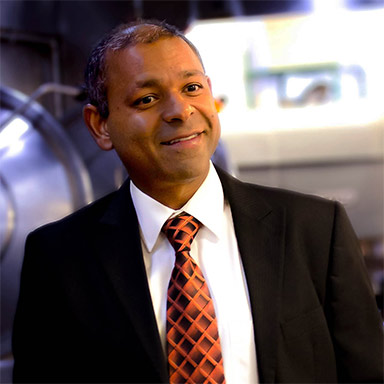 Rahul Shrivastav, Executive Director
Bachelor of business management, hospitality
With over two decades of dining and catering experience, Rahul loves working on a college campus because of the tremendous energy it brings. He is a large proponent of farm-to-table options, including IU Campus Farm, and utilizing local vendors whenever possible to ensure meats and produce are as fresh and healthful as possible. Rahul encourages all students to actively engage in learning more about their food and where it is sourced. His favorite IU Dining concepts are Hoosier Homestyle in the IMU and Farmer's Table in Wright Food Court.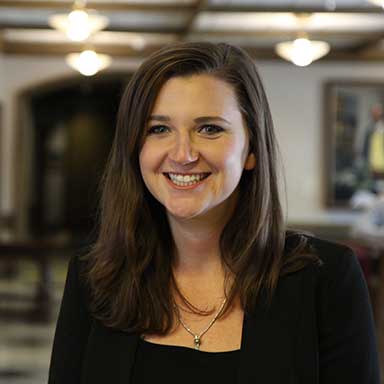 Rachael Splain, Director of Retail Dining and Interim Director of Catering
Bachelor of Science in recreation park and tourism management; Master's Certification in Lean Enterprise Solutions: Project Management
Joining the IU Dining team in May of 2018, Rachael is helping to create all new dining concepts and experiences within the Indiana Memorial Union. She loves working with students and student groups, and is impressed by the observations and feedback they have offered. She recommends that all students be open-minded with new foods, and invites them to offer constructive feedback to help shape their own dining experiences. When she needs nourishment, you can find her enjoying the Fried Nashville Hot Chicken with hand-cut fries from the Crimson Grill.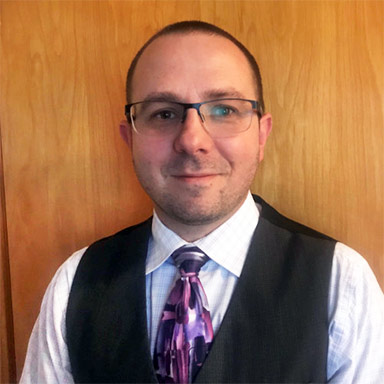 Matt Tomrell, Director of Catering
Bachelor of Science in Hospitality Management
Matt joined the IU Dining and Catering team in February, 2019. He has over two decades of experience in the hospitality industry. Matt's catering background includes managing large operations in the areas of sales, service and production. He has also worked as a sous chef and bar manager with J Alexander's.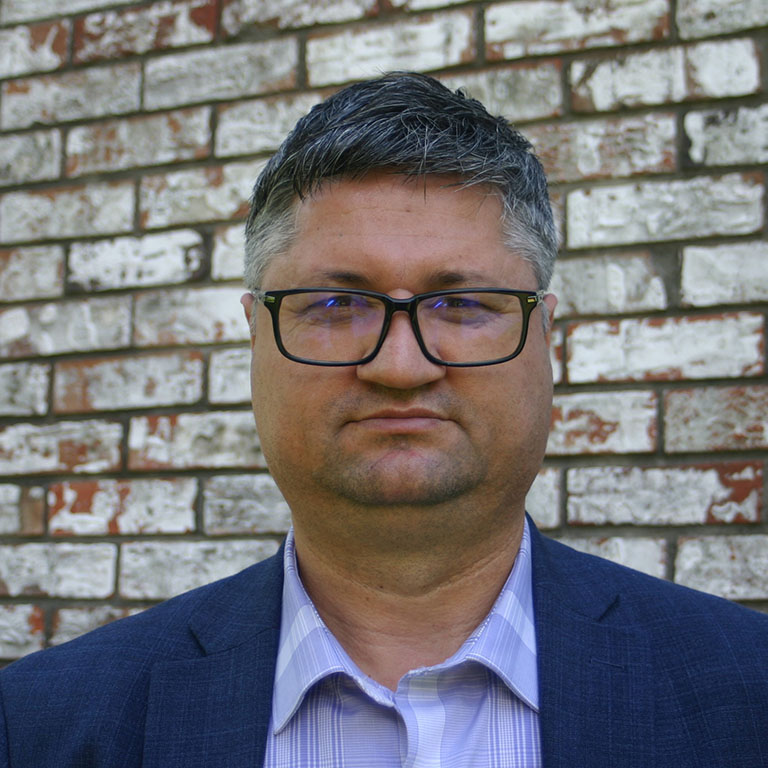 Islam Gashi, Manager of Systems Support
Islam has been with IU Dining since 2014, when he started as a Cook's Helper, being promoted after that to hourly supervisor, assistant manager, System Support Specialist, and now manager of the System Support Team.
Before IU Dining, he graduated Cum Laude from Indiana University with a Bachelor's degree and an Associates Degree in mathematics from the University of Prishtina in his native country, Kosovo. Islam held strategic positions with the Kosovo military forces, with the rank of Lieutenant-Colonel. In addition, Islam has several years of experience in budgeting and payroll processing, informatics, instructing math and English.
Rachel Noirot, Registered Dietitian
M.S., R.D., C.D.
Rachel has served as a Registered Dietitian with IU Dining since 2009. She received her Bachelors in Dietetics from Bluffton University in Ohio and her Masters in Food & Nutrition from Southern Illinois University. Rachel has interests in food allergy management and promotion of nutrition within the college population. She serves as a board member of the Indiana Academy of Nutrition & Dietetics and is active in the Southeast Indiana Academy of Nutrition. Rachel is a Master Trainer through AllerTrain by MenuTrinfo. Two tips she would share with any college student include to consider working for IU Dining no matter your major to gain customer service and food safety skills, and always be open to trying new foods and dishes.
rnoirot@indiana.edu, 812-856-5851