WORK WITH THE BEST! NOW HIRING.
Start at $10.40 per hour • Flexible Scheduling • Meal Provided • Multiple Campus Locations
Place Your Sugar and Spice Bakery Order Here.
Order now!
5MEAL PLAN OPTIONS AVAILABLE
20,000POUNDS OF WASTE DIVERTED FROM LANDFILLS PER MONTH
We accept cash, CrimsonCard, I-BUCKS, American Express, Discover, Mastercard, and Visa.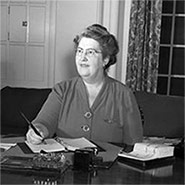 Alice McDonald Nelson
Celebrating a 100-year legacy of women in leadership at Indiana University and IU Dining