New Meal Plans
New plan meal plan options for 2022-23.
Semester Break Hours
Dining will have reduced hours during Semester Break.
Whatever you need - Just Ask
Our staff are here to see that you have a good experience at all of our locations. When you see someone wearing this button, you can be assured that they can help you or get you the information you need.
No question is unimportant. We are here to help.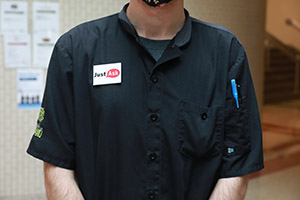 Serving Staff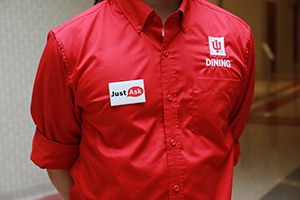 Management Team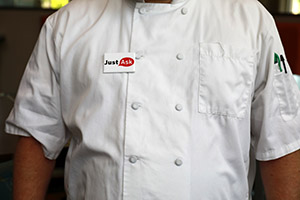 Chef Staff
Know what you're eating
Use our NetNutrition tool to build your meal and identify food allergens and preferences.

Visit NetNutrition®
Payment options
We accept:
Visa
MasterCard
American Express
Discover
JCB